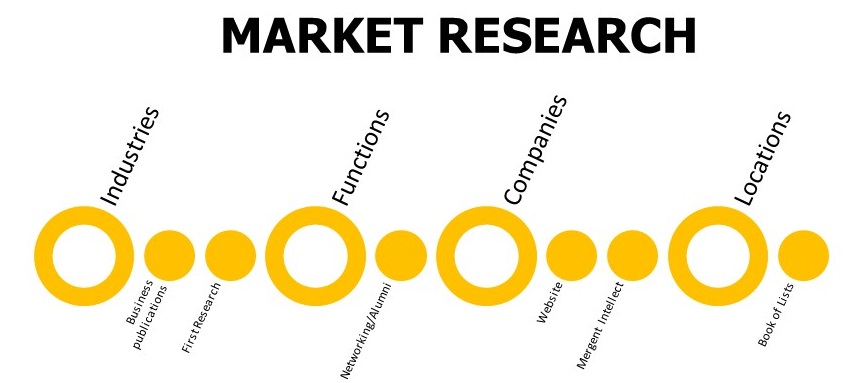 Managing a lifelong career and finding your first role out of business school is a complicated task.  Breaking it down into the same steps you would follow to take a product to market can help make it more manageable and less overwhelming. 
Developing a strategy is the first step, and after you have narrowed down to 2-3 options, the next step is performing market research to test your assumptions, gather more information, and dig deeper on the details of your specific career goal, including the skills, values, interests and attributes of your chosen career direction. The outcome of this phase is that you will have a clarified career goal so you can build a better plan to achieve it.
As a business student, this research will help you to see if your targeted career goals align with the current market, as well as provide you with a foundation for your networking strategy and informational interviews. 
To get started with this phase of your career management, complete this Market Research Planning worksheet to assist in expanding your thinking and begin your research. Schedule an appointment  with your career coach in Handshake to discuss what further research you may need. 
Market Research Planning worksheet
Researching companies is one dimension to your market research. See resources below for other aspects.
First Research (library database)
Mergent Intellect (library database)
Book of Lists (link through Phoenix Business Journal)