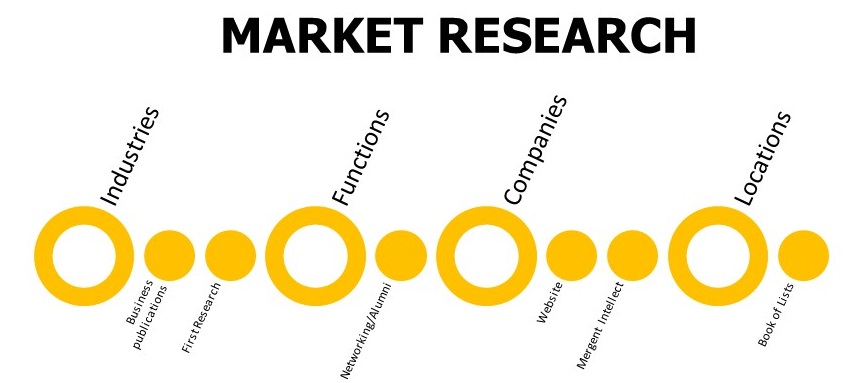 Are you suffering from choice overload when trying to decide on a career path? Not sure where to get started? Well, you are in luck! Your Career Coach has designed an easy-to-understand map that will help point you in the right direction! 
Your map is meant to help you gain a better understanding of the industries, functions, and jobs that are directly related to your major/program. Students can start their research by visualizing their options.  Another great tool to rely on while doing market research is the Labor Market Insights tool, which allows you to explore industry trends, top employers and salaries by occupation, so you can dig deeper into the areas of interest you've identified on your map. 
Schedule an appointment with your Career Coach today to discuss what insights you gained from your map, the Labor Market Insights tool, and the resources below.
Want to impress employers? Do some research!